It's More Than Putting A Sign On Your Lawn.
Just as much goes into selling a home as it does into buying one.
It's a bit of a science actually. You want to get the best price, but you can't be out of line with market conditions. What to do? Start by being as informed as you can and by choosing an experienced agent who knows your neighbourhood inside out.
Since 1913, Royal LePage has been helping Canadians sell their homes and guiding them through every step of the process. From showing you how to increase the appeal of your home and setting a price that will maximize your profitability to discussing offers and closing the sale.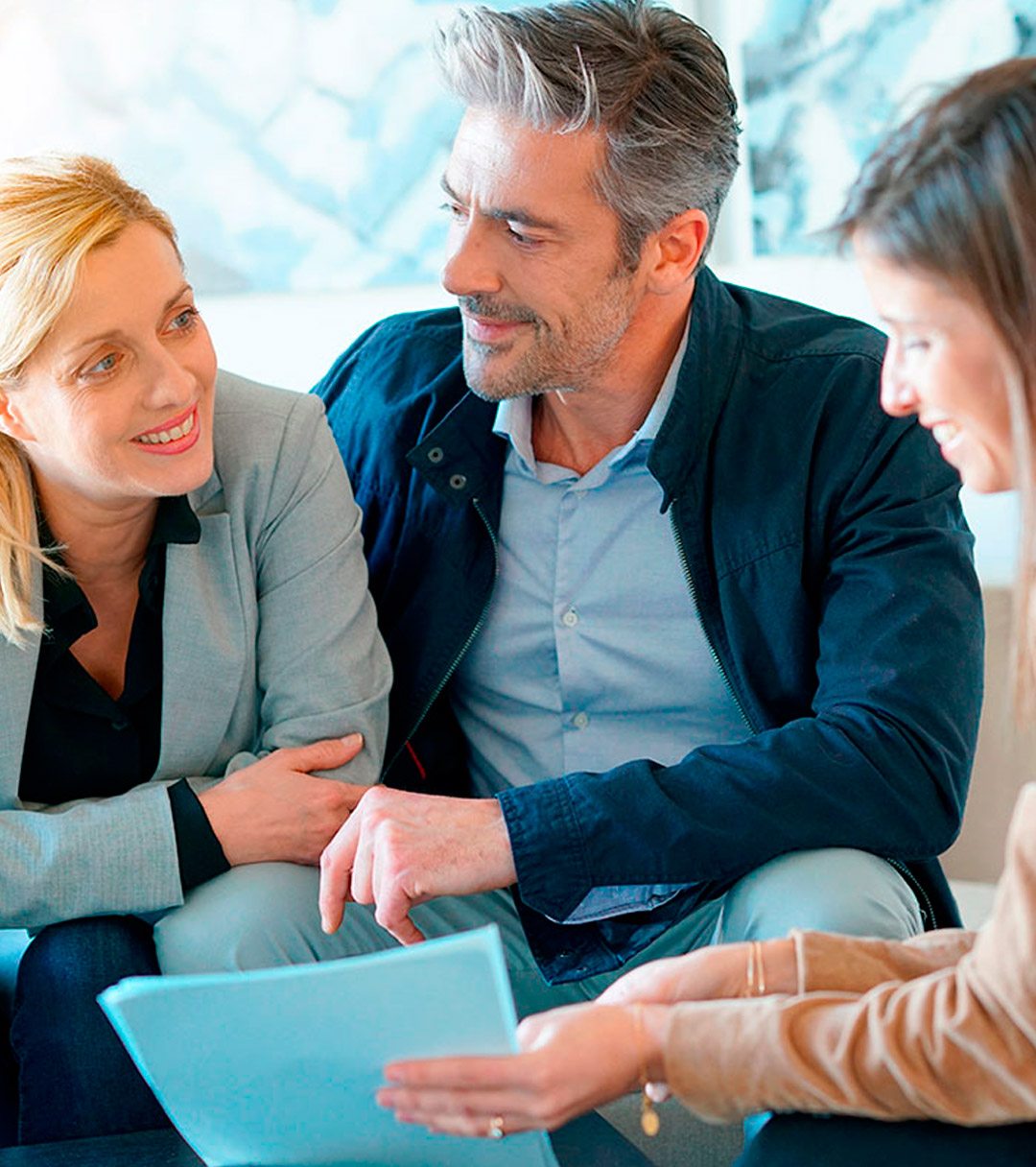 Deciding to Sell your home
Buying a home is personal and emotional. So the relationship with your real estate agent has to be built on expertise, trust and mutual respect. After all, we will be acting as your eyes, ears and voice throughout the process. We have a fiduciary duty to act in your best interests, to be completely transparent and accountable to you.
Renovating – this can be something as simple as freshening up the walls with a coat of paint. Before you do anything though, it's probably wise to know how much value a renovation or remodel will actually add to your sale price and how much other comparable homes in your neighbourhood are selling for. We can be a great source of information. We can give you an assessment on your home so you don't embark on expensive renovations before knowing
Enhancing curb appeal – first impressions mean a lot. Which is why you want your home looking it's very best. So, make sure the lawn is cut and raked trim bushes and trees, even add a few brightly coloured flowers. Touch up any peeling paint around exterior windows and doors, stain the fence or deck, clean up your garage or shed and ensure that your home looks just as enticing at night by making sure it's well lit
Getting a home inspection – the last thing you want is for the deal to fall through due to an unpleasant surprise. It's also highly likely that the buyer will ask for a home inspection anyway. So you may want to consider taking the initiative yourself. That way, if there are any major repairs that need doing now, it won't jeopardize the sale of your home or force you to lower the price later on
So, now you're all ready to put that For Sale sign on your front lawn.
Finding a REALTOR® to sell your home
At Royal LePage, we're committed to helping you and our agents have a fiduciary duty to act in your best interests, to be completely transparent and accountable.
Now that you're ready to sell, the next thing you should do is list your home with a real estate agent. Because the reality is, selling a home involves a great deal of research, paperwork, effort and most importantly, trust. Ideally, you should seek out an agent that has a good knowledge of your neighbourhood and local market trends. A good agent will provide a wealth of knowledge and breadth of services that will help you accomplish your goals.
Listing Your Home for Sale
So now it's time to get out there and find your dream home. Most people start off by having a neighbourhood in mind but a great agent may suggest options that you may not have thought of.
 Set a price – this isn't as easy as you might think. Price your property too high and buyers won't be motivated. Price it too low and you stand to lose thousands. A Royal LePage agent can help by doing a complete property profile of your house, including current condition, location, surroundings, special features like a view from the property or high ceilings; a comparative market analysis that will show you what houses in your area have sold for in recent months, and a total market overview. Your agent will take into consideration as many factors as possible to accurately assess the fair market value of your property so it sells fast while maximizing your profit
Market your home – no matter how well your home is priced you will need a sound plan to attract buyers. That's where your Royal LePage agent will offer invaluable experience. Aside from newspaper advertising and listing your home on the Multiple Listing Service (MLS®), they will work with you to create a "features sheet" or video to make your home stand out from the pack. They will also market it through blogs, social media channels, various websites and their own personal peer network. Royal LePage agents also have a national network of over 17,000 on which to draw upon for contacts and referrals
So now you're fully committed. It's time to make your home shine.
Home Staging Tips
The way your home looks to prospective buyers can make a striking impression. The goal is to get buyers to feel like they can already see themselves living in your home.
Home staging – this literally means, getting your "set ready" for buyers. In other words, cleaning your home from top to bottom including carpets and drapes, kitchen and bathroom tiles, walls, ceilings and trim. Next, dispose and declutter which entail getting rid of those items in your home that make rooms feel smaller than they actually are. Then, organize. Tidy up cabinets, bookcases, closets and toys and put away personal items such as photographs, souvenirs and other memorabilia. If your home has empty rooms, stage it with the right furniture. You may be able to borrow some nice furniture from family or friends. There are even places to rent furniture for staging. Keep it simple and classic, nothing too trendy that could potentially turn off a buyer
Prepping for an Open House – a successful open house is key for generating quick interest in your home. Some last minute tips? Make your rooms bright and airy by opening blinds and windows and turning on lights in darker rooms. Help the buyers imagine themselves in your home by setting the dining table or putting out some fresh flowers. Light a scented candle. Leave some refreshments out. And for your own security, make sure you store all your valuables. When the open house is over, ask for feedback so you can make a few tweaks before the next one
So, the crowds are pouring in and loving your home
Do Your Home Work
In addition to your real estate agent, you will now need to bring in a few pros to help get you to the finish line and make sure the investment you're about to make is sound. Your real estate agent can put you in touch with these people and make recommendations. Here are a couple of key people you should be talking to:
A home inspector – an absolute must in saving you from some unpleasant surprises later on. A home inspector will check your property for any structural damage; perform a thorough examination of the heating and cooling system, plumbing and electrical systems, the roof, attic, walls, ceilings, floors, windows, doors, foundation, basement and more; then prepare a complete written report detailing all their findings
A legal professional – when it comes to complex legal documents, it takes a lawyer experienced in Canadian real etsate law to help make sure that you and your investment are protected. A real estate lawyer will review the agreement of purchase and sale, do a property title search, check that your home complies with current building and zoning codes, ensure utilities and property taxes are paid up, review the mortgage agreement, and get all the paperwork ready for closing
Reviewing and Accepting an Offer on your Home
Not all offers are created equal. Fortunately, your real estate agent is there to help you review an Offer to Purchase and discuss all the details
Get to know the terms – the main factors on most offers will include the price the buyer wants to pay, details about the offer and financing as well as any conditions, inclusions or exclusions the buyer wants to make contingent on the closing. These offers can be "firm" which means that they're willing to buy the home exactly as it is. Or, the offer could be "conditional" on things like a home inspection, approval of financing or the sale of their existing home
Review every detail – it's not just about price. The buyers may have asked for other things to be included like appliances, draperies or chandeliers. They may have even requested some minor renovations like re-shingling your roof or repairing your driveway. Some buyers may have asked for longer or shorter closing periods or made it contingent upon something else like selling their current home. All these factors influence what the offer truly looks like. An experienced Royal LePage agent will help you decide whether to accept, reject or make a counteroffer
Home Closing Process
Closing day is the day you officially take ownership of your new home. It's an exciting time for sure. But there are a couple of details you need to keep in mind before you get handed the keys.
Closing costs – these fees need to be paid by or on the closing day and include mortgage application fees, inspections, legal fees, insurance, registration and more. All these costs might make your head spin. But you can take solace in the fact that your real estate agent will be a great help in managing all of this and get you to your last step.
Congratulations. Enjoy your new home!